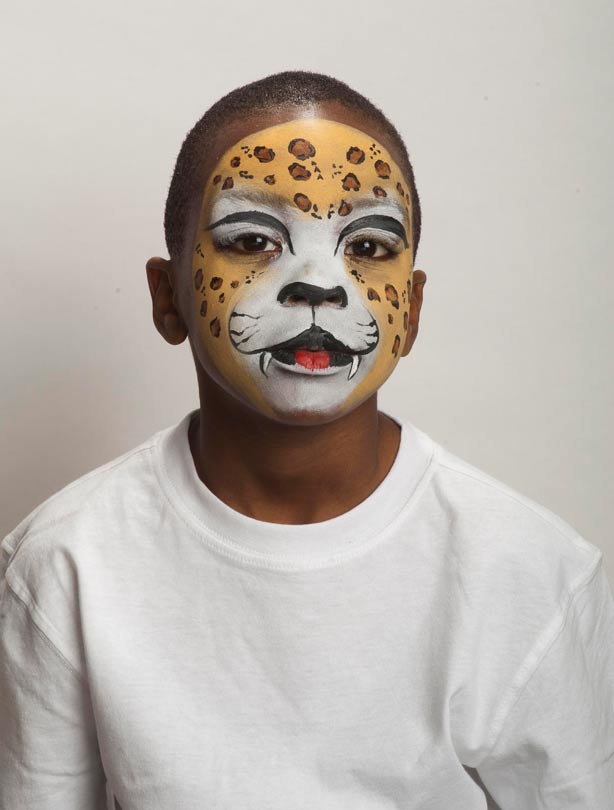 Leopard face paint: For the spots
Finally, use a thin paintbrush and the black face paint to carefully colour the lips, nose tip, whiskers, eyebrows and teeth. Use brown paint to create the spots (remember leopard spots aren't perfectly round) and outline them with flecks of black paint.
As a final detail, use a fine brush to add 2 sharp teeth to either side of the mouth with black paint, and paint the centre of the bottom lip red for added roar!
Where to next?
-
How to throw a jungle party!
-
Print our FREE jungle party invitations
-
More kids' party ideas