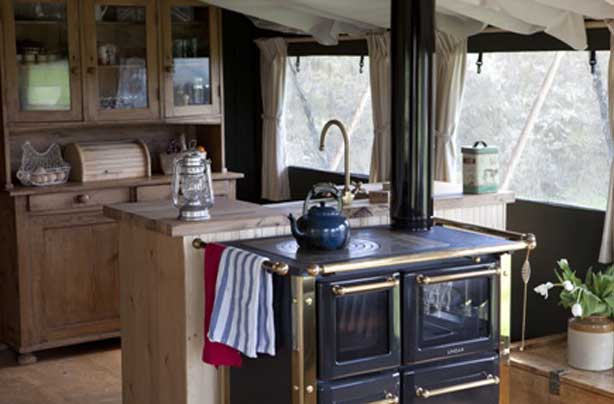 Ask the chicken for eggs...
The oven, hob and wood-burning fire is perfect for trying out all those slow cooking recipes you never have time to make at home - there's plenty of wood to keep it going. There's no electricity inside the lodge but there is a gas camping stove for quicker cooking.

Apart from the dining area inside (lit by lanterns and fairy lights at night), there's a covered veranda outside so you can enjoy the countryside views. Mill Farm is self-catering and they provide cool boxes and ice packs. The honesty shop sells a variety of (often locally sourced) food, such as milk, bread and cheese to bacon, quiche and jams. Free eggs are included in your stay - just walk down to the chicken coop to see what's been laid...