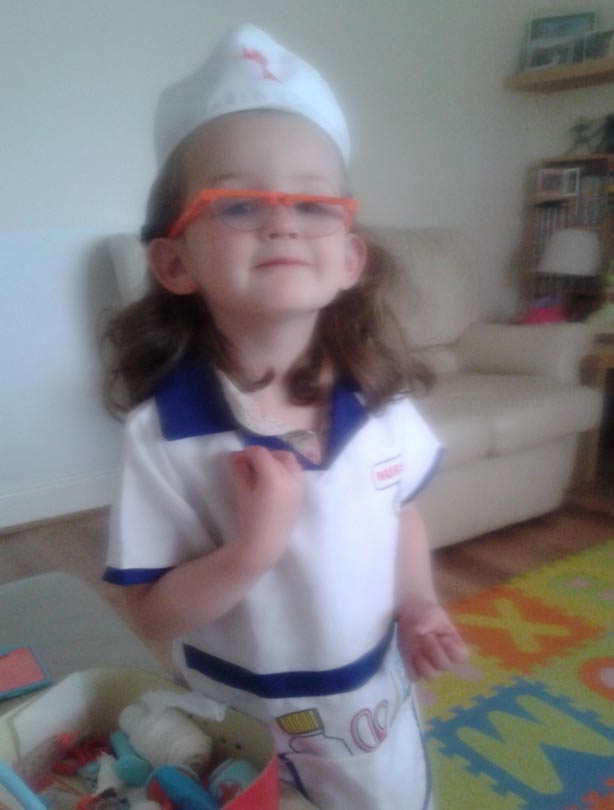 Your kids dressing up: Karen Carney's picture
goodtoknow user Karen says:
'Our daughter Isabella. To say she loves dressing up is an understatement! She will dress up as anything/in anything from the time she gets up to the time she goes to bed. We have so many photos of her dressed in her favourite princess outfits to the ones she had made herself out of random clothes. However, I finally chose to send the photo of her as a nurse!
'She will spend hours playing, dressing up, being a nurse, hairdresser, teacher and she even wrapped a towel around her tummy and slid everywhere on her tummy once pretending to be a mermaid (I envy and admire her imagination!). Christmas Day she even put on her auntie's new knee high boots and was walking pretending to a 'grown up'!'