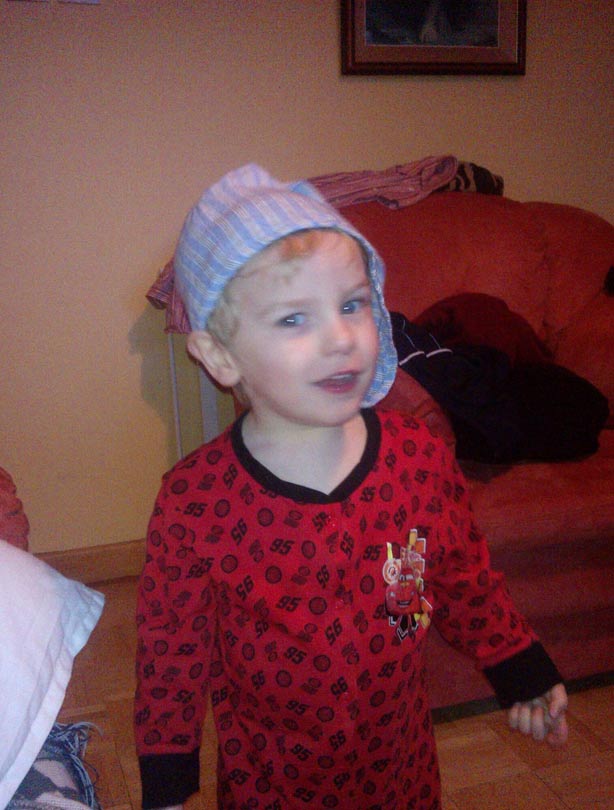 Your kids dressing up: Mary-Anne Barry's picture
goodtoknow user Mary-Anne says:
'My son Adam is 2 and it's going to be his 3rd birthday party and I would love to make it special.
'In this photo my son is listening to the tale of Wee Willie Winkie and we put 'Wee Willie Winkie's' hat on him, (aka Grandads sleeping hat), to make him feel part of the story. Because of his ASD he does not like to dress up in costumes but if we can find an item he loves, it can help his imagination soar.
'We put Grandads night shirt on also but it was tripping him up, (he was pretending to run like Wee Willie Winkie so we put his own Cars PJ's back on.'