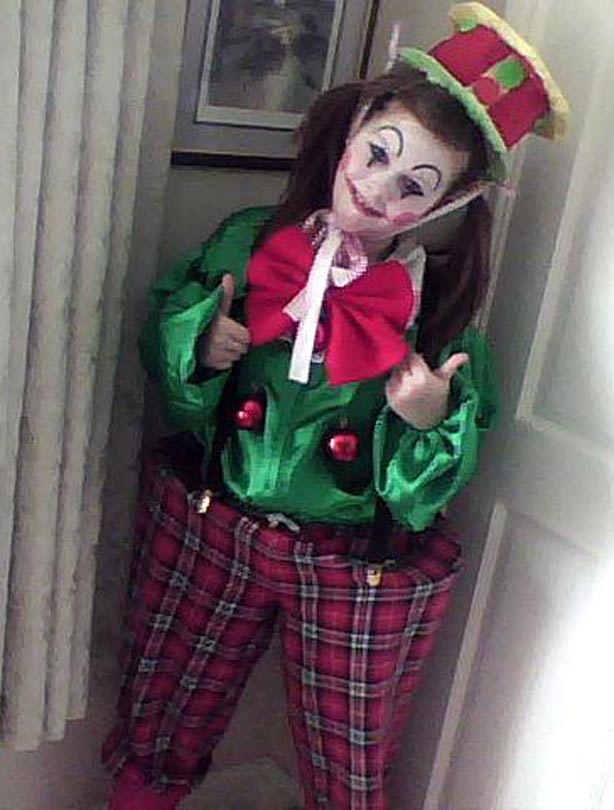 Your kids dressing up: Tiffany Crawford's picture
goodtoknow user Tiffany says:
'This is Becky "I need a costume by tomorrow"! So a dash in the loft, a cereal box, my favourite pajama bottoms, christmas babbles and Dad's braces later and she is as a very funny clown! She loved it !
'Sorry its not a very good photo, we spent all night making it so very shakey in the morning...'