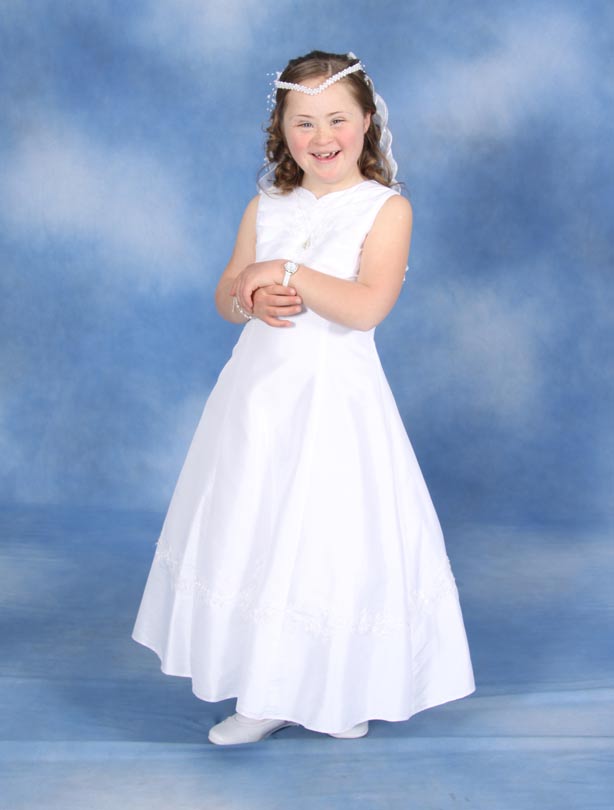 Your kids dressing up: Derbhile Jones' picture
goodtoknow user Derbhile says:
'My daughter Nicola would absolutely love the princess party. Every year she has a HUGE party - she adores all the fuss and can never decide who to bring out of the class - so everyone has to come!
'These photos are of my proudest moment yet - Nicola last year making her Communion. Nicola is now 10 and is the most beautiful child, on having her many a tear was shed but now I just thank God everyday for the love and joy she has brought to our family.
'Having a Down syndrome little girl words cannot describe.'