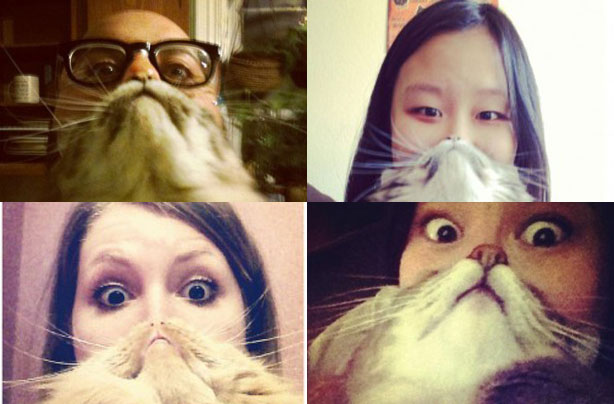 Cat beards: the purrrfect craze
Have you heard about cat beards? Like planking, photo bombing and other silly social media trends that have gone before them, this latest craze sees cat owners positioning their cat in front of their chin, so it looks like the cat's hairy head is in fact their mouth and beard, and taking a sneaky snap. Confused? You won't be for long - the cat beard craze is spreading like wild fire and we've got some of the best pics just for you.

From tabbies to mogs, turn your cat into a comical oversized beard and snap a pic just like these cat lovers. It's the purrrfect entertainment on a rainy Sunday afternoon. We've given each of these pictures a beard rating too.

Click through our gallery of cat beards and choose your fave!