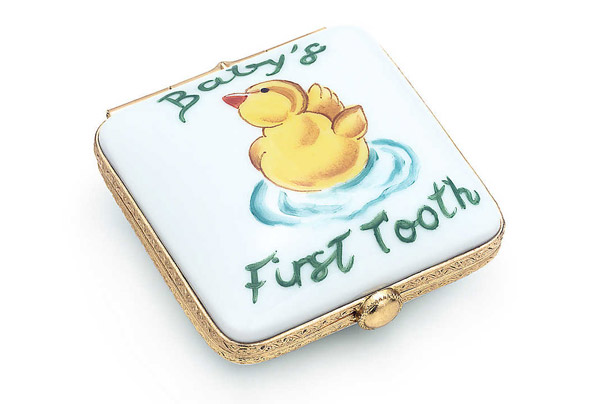 Tiffany baby's first tooth box
Prince George must soon be due his first visit from the tooth fairy.

So, it's only appropriate therefore, that he's given this 'baby's first tooth' box by Tiffany's (naturally). Kate and Prince William will probably want to buy another one in advance, for when baby number 2's turn to teeth comes around!

It may be £125, but the first tooth of a future king or queen is probably worth more than the box itself. Plus, they might well need it after eating all those sweets from the new jar.