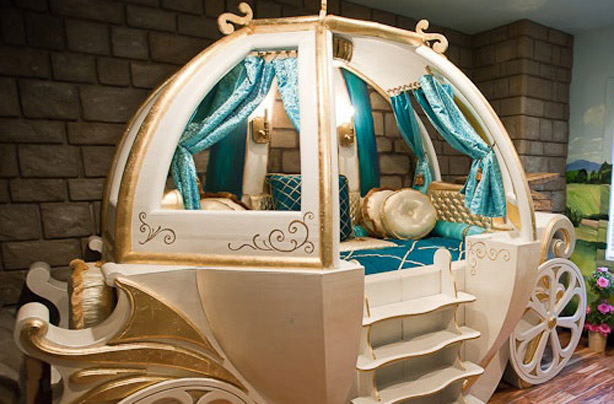 Posh Tots Gilded Fantasy Bedroom Coach
Kate and Wills will be starting to think about where their little tots are going to sleep when they've outgrown the royal cribs, so they'll surely be looking into buying a couple of these!

Short of sleeping on a bed of jewels, this carriage-shaped bed by PoshTots will see the little blue bloods off to sleep soundly every night. It's a mere $33,600 - that's £19,679.50 to you and I.