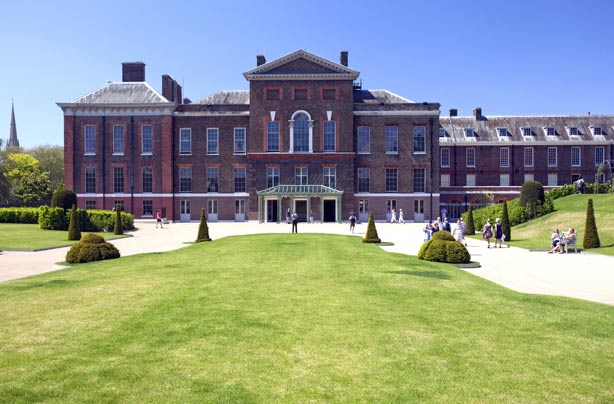 Move to Kensington
The average house price in Kensington may be around £1.7 million, but don't let that put you off!

Kensington is in the much desired Royal Borough of Kensington and Chelsea, London, and is home to Kensington Palace, one of Kate and Wills' rather swish pads (pictured). Spend enough time there and you'll be sure to bump into Kate pushing Georgey boy and co. around sometime, and with neighbours like Madonna and Nigella Lawson, it's only a matter of time before you get an introduction.

You'll also be pleased to know that local shopping spot Harrods is only a quick drive away - for when you need to run in for a pint of milk.

Not quite got the budget for the posh end of London? You could also try Norfolk, where the couple spend a lot of time at their other residence, Anmer Hall.