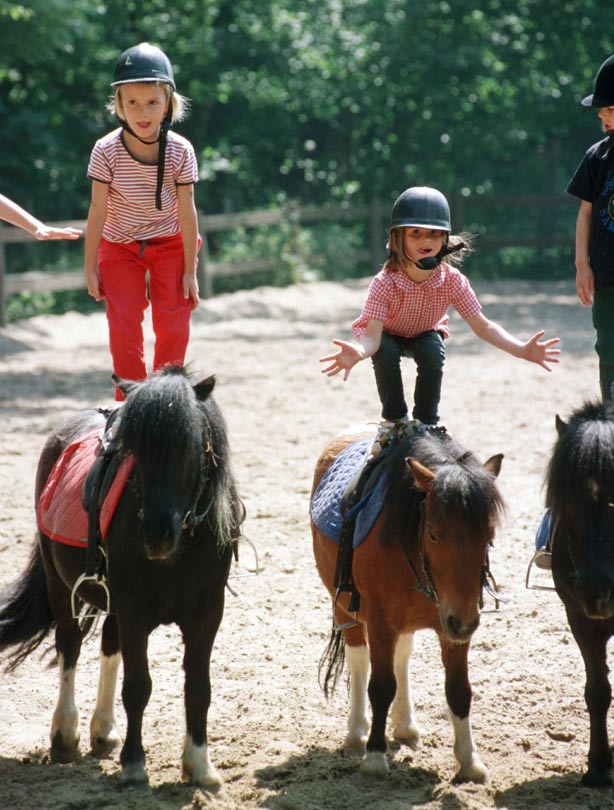 Teach them to ride
The royals are very into their riding. Dressage, cross-country, show jumping... they'll need to know it all. Princes William and Harry love their Polo, and Kate can often be seen supporting her husband from the sidelines, with the little ones try to toddle onto the field. So make sure you familiarise them with the rules of the game.

Oh, plus you'll need to buy a horse. And muck it out daily. Sigh.

Any acrobatics that could help grab their attention, like the ones in this snap, are certainly worth a try.