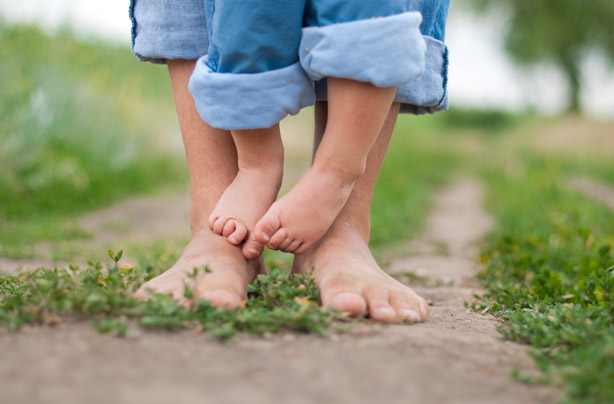 Dad and son's feet
If you've been wondering when Father's Day is, it's nearly here! It's on Sunday, June 21, and to celebrate dads around the world, we've put together a collection of dad stuff, from the ultimate present to the best dad letter ever sent, to the worst dad quotes and more!

If you love films and TV, we've featured a couple of the best dad films and Homer Simpson has got a few gems of advice he's given to his kids that we've rounded up to make you laugh. We've also got a proud animal dad looking after his offspring, some great food ideas for the day itself and even a pic or two from our goodtoknow family of your kids with their dads. And how about the family who recreated a group photo 20 years on?

So let's celebrate our dads with food and fun and let them know how much they mean to us. And let us know your ideas for celebrating Father's Day in the comments box below.

Happy Father's Day!