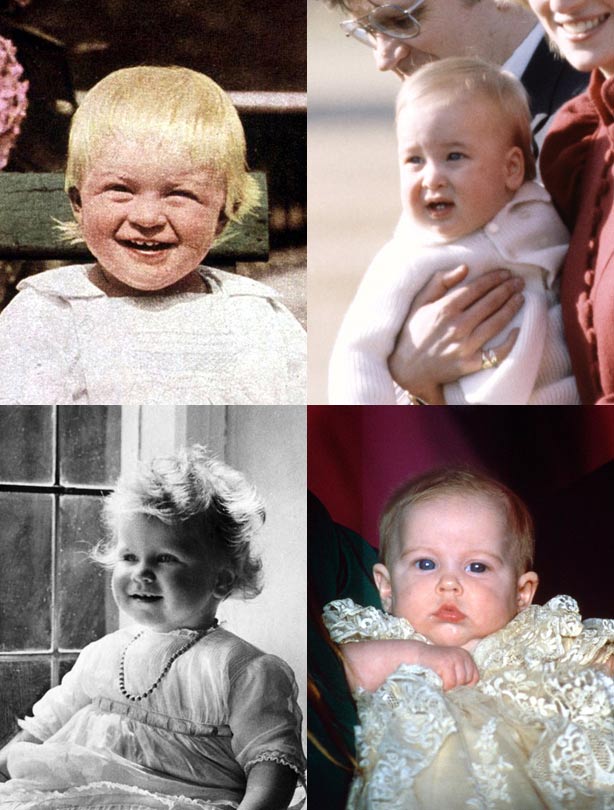 The royals as babies
Do you recognise these little cuties? Believe it or not, even our Queen was a baby once you know... yes, nappy changes, burping and bottles galore! Unfortunately having a royal status doesn't spare you the realities of a newborn - although we imagine having a nanny certainly helps.

We've found all these adorable royal baby photos of the royal babies throughout the years, from The Queen and Prince Philip (you won't believe it's him!), to Charles and Princess Anne, to William and Harry - this collection of royal baby photos will have one cooing and 'ahh'-ing like crazy.

And who would have thought these royals were so cute once? And now we've got an adorable new addition to the royal family, little Princess Charlotte.

Remember how cute little Charles when he was a baby? And there might even be a few little royal tots you don't recognise in there! We can't resist looking at a cute baby or 2 so we've found all these adorable pictures of Britain's favourite family, enjoy!

Who's your favourite member of the royal family? Let us know in the comments box below.