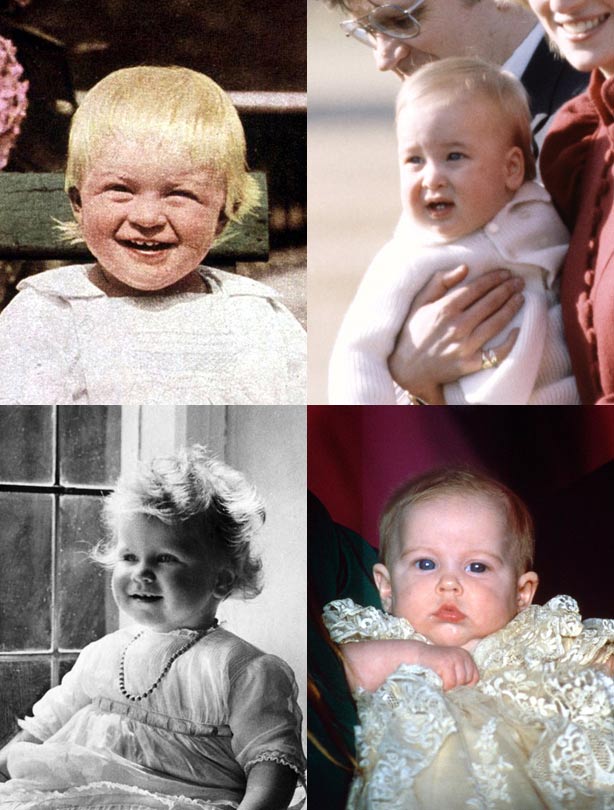 The royals as babies
All babies are beautiful – but not every baby is born with a regal title.

Do you recognise these little cuties? Believe it or not, even Queen Elizabeth was a baby once you know... yes, nappy changes, burping and bottles galore! Unfortunately having a royal status doesn't spare you the realities of a newborn - although we imagine having a nanny certainly helps.

We've found all these adorable royal baby photos of the royal babies throughout the years, from The Queen and Prince Philip (you won't believe it's him!), to Charles and Princess Anne, to William and Harry and of course Prince George and his sister Princess Charlotte.

From black and white snaps of days gone by to bright and brand new pictures of the adorable royal tots of now, no matter how old or new the arrivals, every picture in this collection of royal baby photos will have one cooing and 'ahh'-ing like crazy.

Remember how cute little Charles when he was a baby? And there might even be a few little royal tots you don't recognise in there! We can't resist looking at a cute baby or two so we've found all these adorable pictures of Britain's favourite family.

We've even gone one step further and put some of our favourite photographs side by side so you can see the family resemblance in all of its glory. We all know that Prince George is a spitting image of his dad, but we bet you can't guess who Charlotte bears a really rather striking resemblance to...

Want to see all of the royal baby pictures your heart could desire? Click through our gallery and prepare to have your heart well and truly melted.

Who's your all-time favourite member of the royal family? Let us know in the comments box below.