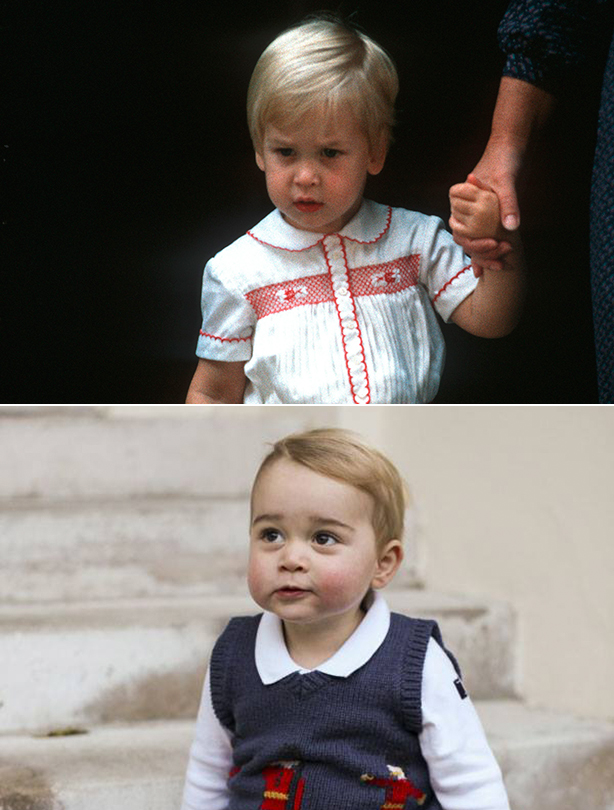 Prince George in 2014, and Prince William in 1984
Just look at the similarity here, little Prince George in the picture below is a dead ringer for his daddy Prince William at the top, and we think he might just keep looking more and more like him as time goes on.
In his knitted tank top and classic shirt, Prince George looks to have picked up some style tips from his dad, who also has a panache for a traditional style, modelled here in his
Christmas 2014 official pictures
.
Prince William is about six months older than George in the top snap but has the same expression and identical chubby cheeks, adorable!
Click through to see
the similarities between George and his mum Kate
when she was just a little older than him...