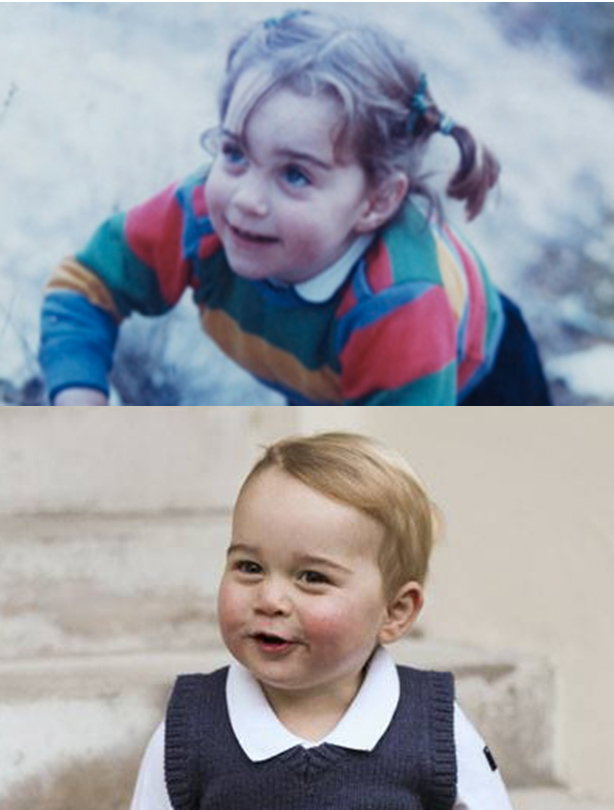 Prince George in 2014, and Kate Middleton in 1985
Although we think William and George look like two peas in a pod, there's still a bit of Kate in there too, isn't there? He didn't pick that sweet little button nose and cheeky smile up from the ground, that's for sure. And his hair is more of a similar colour to Kate's too - he'll be a lucky boy if he inherits her luscious locks.

So, what do you think, is he growing up to look more like Kate or more like Wills? Let us know in the comments box below!