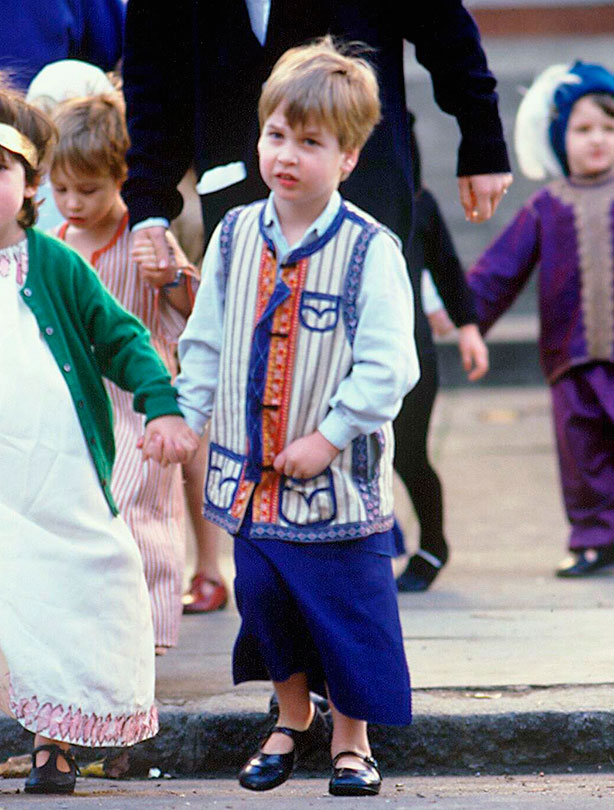 Prince William: 1986
Like most children, this innkeeper doesn't look best pleased with his starring role in the nativity, but this particular Bethlehem resident should be used to being in the spotlight as it's Prince William!

This is William taking part in the school nativity play at Mrs Mynor's Nursery School in Notting Hill back in 1986 at four years old.

Diana also went along to watch the performance.

We can't wait to see what George and Charlotte will look like in their first school production!