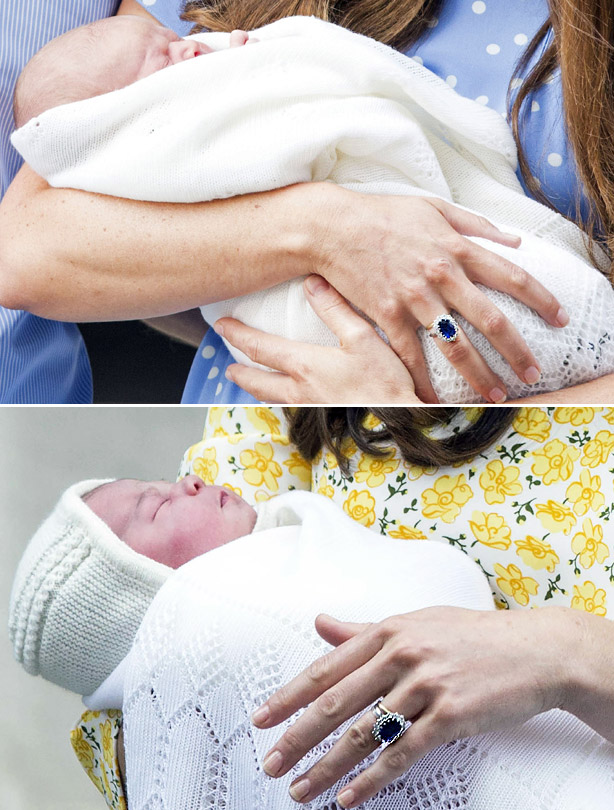 Prince George in 2013 and Princess Charlotte in 2015
We can't get enough of these snaps of the little royal babies, just a day old.

Kate Middleton cradles both George (top) and Charlotte (bottom) as her and husband William pose for pictures with their newborn babies. They look pretty alike don't you think?