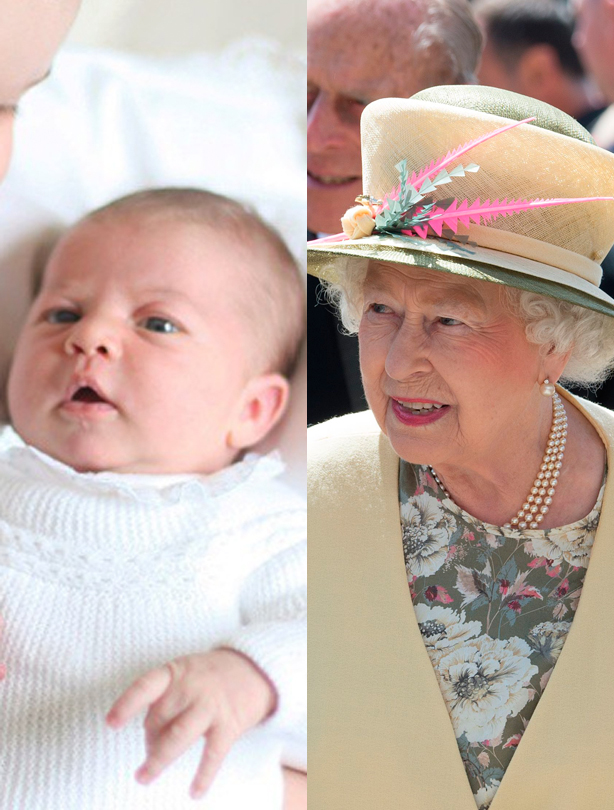 Princess Charlotte and Queen Elizabeth in 2015
Now, we know Charlotte looks a bit like her mum Kate, and a bit like her dad Wills, but more than a few members of the goodtoknow office have also suggested that she bears more than a little resemblence to her Majesty herself, Queen Elizabeth II!
In the portrait on the left, which was released recently by Kensington Palace and taken by none other than Kate herself, we think you can clearly see Charlotte's similarity with her great grandma, particularly around the eyes.
Don't agree? Click through to see more pictures of the royals as babies, and see who YOU think she favours instead!