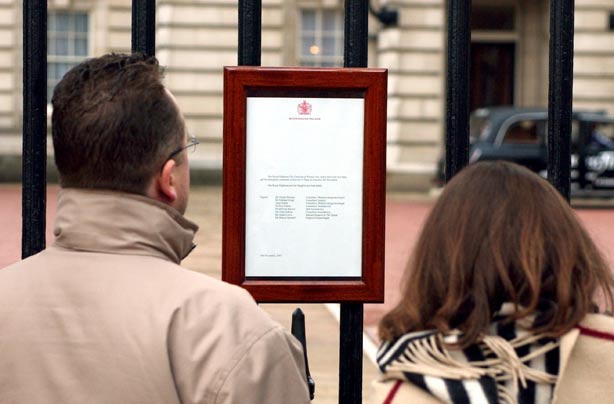 Announcement of the birth
When the exciting day comes, we can expect to see an offical announcement of the birth will be placed on an easel behind the gates of Buckingham Palace. It's expected that thousands of people will flock to see it and celebrate the birth of the little royal arrival.
This is exactly how George's birth was announced in 2013 and William's 30 years before that. George's birth was also
announced on Twitter
. Unconventional yes, but we love that we get #royalbabyupdates in the palm of our hand!