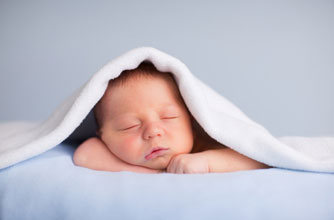 October baby
Surely one of the best months in terms of your baby's future prospects. It may seem a long way off, but a study found last year that October-born babies had an increased chance of getting a university place at Oxford or Cambridge - a whole 30% higher than July babies.

Your baby's star sign: Scorpio baby (23 Oct - 22 Nov) - see the next slide for Sagittarius!

Watch out! Scorpios can be pretty ruthless when they want something, so just think of all those demands for milk you're going to have over the first few months of their life. But they're also very caring, intuitive and loyal.