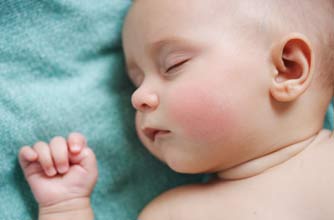 August baby
Sorry, but this isn't the greatest month for baby births. Academically, August babies can often struggle as they're the youngest in the class. And they can be almost a whole year behind the oldest child in their class, which does seem pretty unfair.

A higher than average amount of hairdressers are born in August - could come in handy when you next fancy a cut and blow dry from home!

Your baby's star sign: Virgo baby (23 August - 22 September) - see the next slide for Libra!

Good news, although the school year might be against them, Virgos are highly intelligent. They love getting attention and adoration, but what parents don't love showering their little ones with praise?