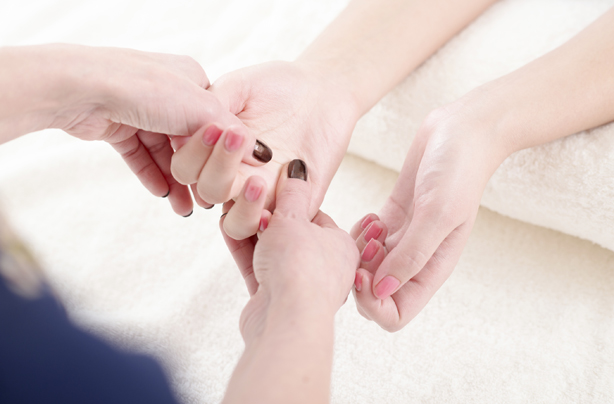 Pressure points
Acupressure points on the wrists can really help to relieve nausea, in all instances, not just morning sickness.

To find your pressure point lay your fingers 2 or 3 finger widths down past the crease in your wrist, the pressure point lies there inbetween the two large tendons which run up through your arm.

When you're feeling sick, use your thumb and index finger to apply pressure at that point to both sides of your wrist. Hold for 20-30 seconds and you should start to feel some relief.