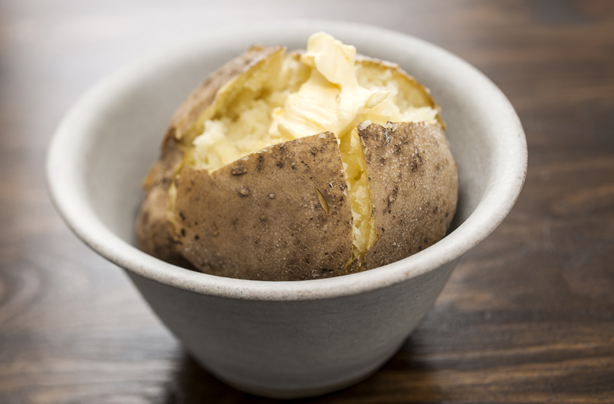 Eat bland, low fat, high carb meals
What did women with morning sickness do before the humble jacket potato?! It's the perfect bland but nutritious dinner, and if you can face a healthy topping with vegetables or protein, that's even better.

Plain scrambled eggs are also a good way to get lots of essential vitamins and nutrients whilst remaining fairly plain.