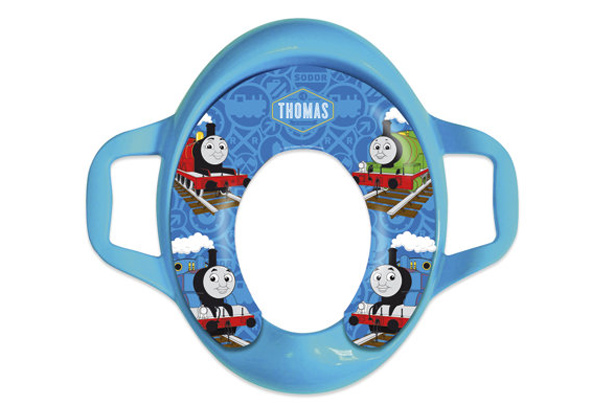 The Novelty Approach
As with choosing a potty, sometimes you've just got to tap into your little ones psyche! Whether Thomas the Tank Engine floats their boat, or Peppa Pig perks them up no end, then look out for colourful, appealing toilet trainer seats decorated with their favourite characters to encourage them to use the loo.

We recommend:
Comfi Trainer Seat
from Mothercare, priced £16.99.
This seat comes in a variety of character designs including Thomas the Tank Engine, Peppa Pig and Mickey Mouse. It has a soft padded seat for maximum comfort and side handles for that added security and support. The padding makes it warm so it's also a good choice for children who don't like the cold feel of a plastic toilet seat.