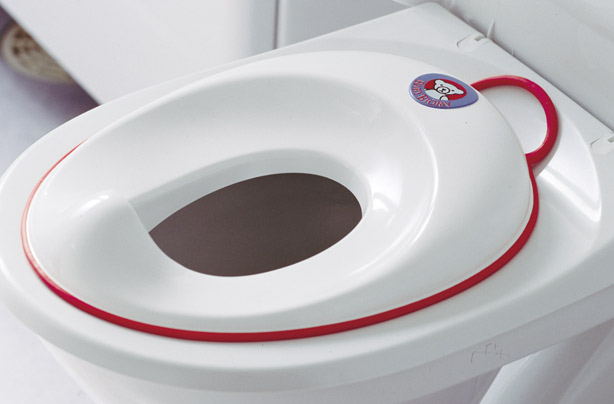 A Good Fit
A wobbly seat that moves and rattles is going to make your child feel nervous and insecure when they first make the move to the bit toilet. That's why it's important to find one that fits well and stays put.
We recommend:
BabyBjorn Toilet Trainer
, price £28.99
This product only needs to be adjusted once in order to securely fit your toilet seat. After that your child can simply put it on and remove it herself. Its soft lines make it a comfy place to sit while ensuring that your child is correctly seated.