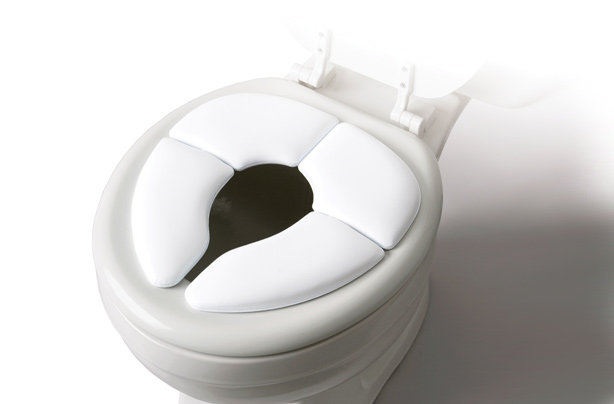 Travelling Light
The day you pack your first baby changing bag, is the day you realise that there?ll be no more dashing out the door with just your bag and your lippy! But if you were hoping that the move to the big toilet would mean you could start travelling a bit lighter?no such luck! Many children will refuse to use a regular toilet when out and about so you may not be packing the kitchen sink, you will be lugging the loo seat with you! But where there?s a problem there?s often a clever solution?
We recommend:
The Cushie Traveller Toilet Trainer Seat
from JoJo Maman Bebe, priced £14.00.
This fold up trainer seat comes in its own washable carry bag. It?s nicely padded so no pinched botties and provides the comfort and familiarity of the seat your toddler uses at home.