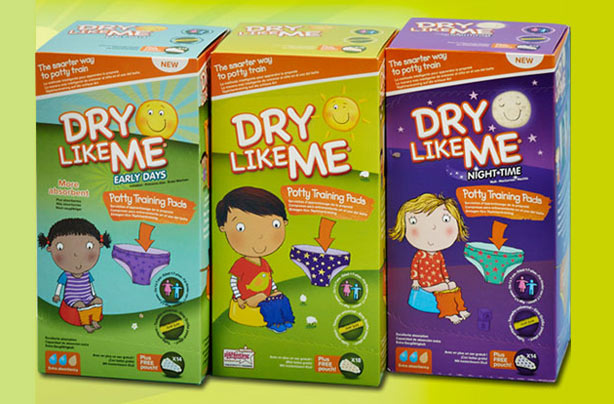 5. Dry Like Me, price £2.50 for a pack of 18
In the old days a big bulky terry nappy was heavy, cold and wet and provided a good incentive for a child to engage with the potty training process.
Modern pant-style pull ups are so technologically advanced that that they keep the child comfortable and dry. The downside of this is that many children just continue to use them as they would a nappy. But going straight from pants to nappies can be a full-on messy process that leaves mums pulling their hair out as they are forever washing wet clothes and mopping up little puddles.
That?s where the award winning Dry Like Me comes in. It?s an absorbent pad which you pop into your child's favourite pants to help them recognise their body's clues for the loo. It helps them begin to understand (and react to) what?s happening.
See where you can buy Dry Like Me