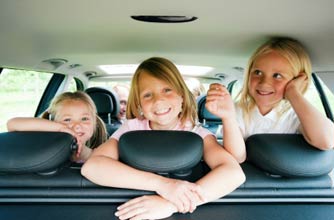 Keep the kids entertained
Anyone who's been on a long car journey with kids will be well aware that there's nothing worse than a trip riddled with cries of 'I'm bored!' or the dreaded 'are we nearly there yet?'

To help ease the pain of tiresome travels we asked you for your best tips to keep your tiny trippers entertained on long journeys, from great games to silly CDs and sneaky sweets. You can thank us later!