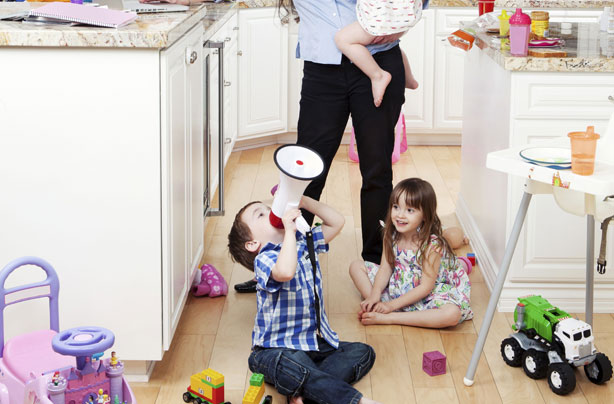 Your beautiful house
BK: Take pride in your clean and ordered home.
AK: Hide half a banana under the sofa. Don't discover it for a fortnight. Buy some Nutella, spread on bread, then place palm on top. Press handprint into curtains. Get Biro. Write on kitchen cabinets. Get felt tip pen. Write on sofa. Get inexplicable, undissolvable dark purple something and smear on carpet. Fill all available space with giant plastic items.