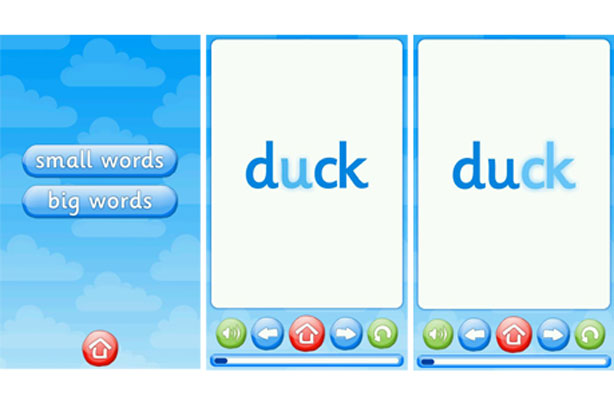 Read Write Phonics, £1.49
Read Write Phonics is currently only available on Android, but coming to an iOS device near you soon. Aimed at the younger primary years (and useful as preparation for pre-schoolers), Read Write Phonics uses a classic learning method: flash cards, but with a modern twist. As well as the building blocks of Phonics - the method used to teach children literacy in this country - the app also helps with reading and writing.

Suitable for 5- to 7-year-olds.