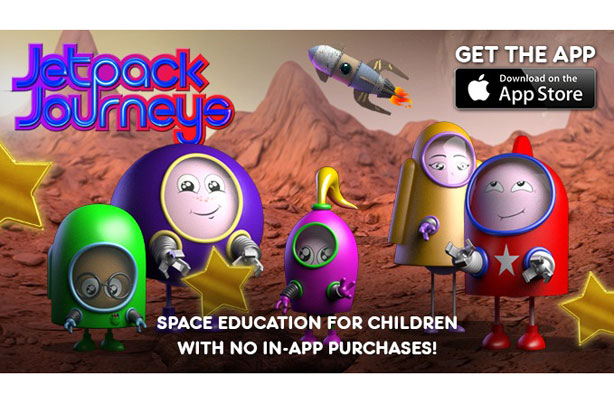 Jetpack Journeys, £2.49
Science is incredible. Learning about it can help children make sense of the world and encourage them to ask big questions. One of the best ways to get kids interested in science is through exciting spaces, like space or the deep sea. Jetpack Journeys is for kids aged 3 and up, and takes kids on a playful adventure through space, teaching them about their own world in the process. And there are no hidden extra costs.

Suitable for pre-school and early years.