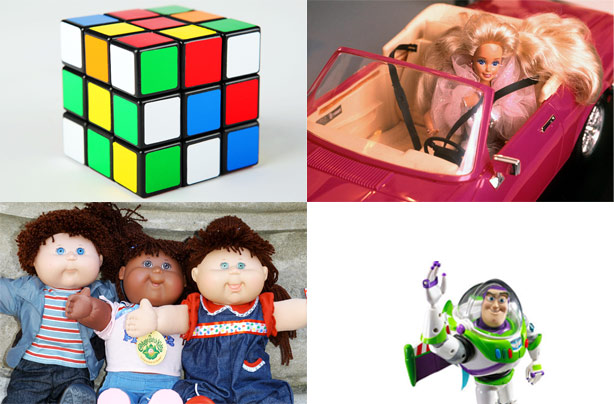 Best-selling toys of all time revealed
Do you remember pestering your parents for a dimpled Cabbage Patch Kids doll or spending hours trying to solve the Rubik's cube as a child? They don't make toys like they used to! And now, after being listed as two of Debenhams top 10 best-selling toys of all time these nostalgic playthings have given today's must-have kids' gadgets a run for their money.

Debenhams 2013's Christmas list No.1, the Kurio 4S touch tablet, is no match for the 80's Cabbage Patch Kids doll in our 'top 10 best-selling toys of all time' countdown, so click through to reveal the best kid's toy EVER! And find out if any of the ones you owned and loved as a child have made it in too.

Click next to find the 10th best-selling toy of all time...