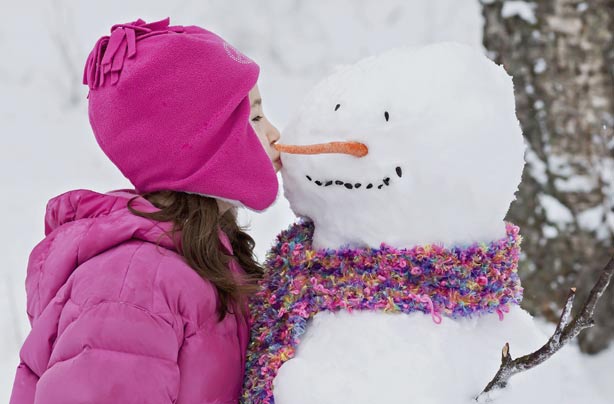 How to make a white Christmas
Dreaming of a white Christmas this year? Aren't we all, every year? But we hardly ever get one do we?

But, what if you could make it seem like your house has been transformed into a beautiful winter wonderland, without even a flake of snow?

We've had our thinking caps on hard for this one, and have come up with ten inventive ways to make it feel like a crisp, wintery, snowy day on Christmas (without a spot of the white stuff). And whilst it's all very well having presents, ridiculous amounts of turkey and stuffing and pulling the odd cracker, there's always a slight tinge of disappointment when it doesn't snow. But these tips will teach you how to make it a white Christmas, and the kids can get involved too!

From cotton wool to talc to homemade snow globes, there are plenty of ways you can make your home feel like a scene out of The Night Before Christmas, without having to rely on the climate.

So when the white stuff's hard to come by, try using some of this stuff instead...

Got any of your own ideas for how to make it a white Christmas? We'd love to hear them. Do let us know by leaving us a comment in the box below.