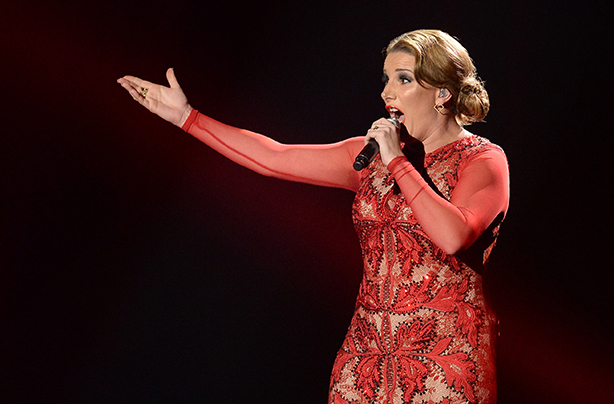 Sam Bailey, winner of X Factor
Ah, Katie, when will you stop attacking people?

The 'parenting expert' branded X Factor winner Sam Bailey as 'a fat mum in a jumpsuit' after she won the sing-off at the weekend.

She said in Best Magazine, 'The X Factor 2013 has ended in a painful showdown between a fat mum in a jumpsuit and a small boy in whatever his mum laid out for him on his bed.

?They even tried playing cute clips of Sam?s children. They were sure that would make the woman break. Turns out she has the heart of a prison warden.'

Harsh, Katie.