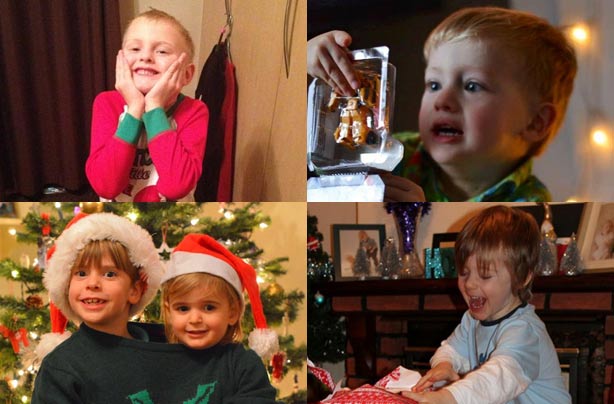 Kids love Christmas!
There's no one who loves Christmas more than your little ones and each year we all try to make Christmas more and more exciting for our kids. And there's nothing that makes us happier than seeing their little faces light up when they see Santa's been and start ripping open their favourite presents.

This year to celebrate the happy faces that Christmas brings, we dedicated a whole competition to seeing pics of your kids looking over the moon on Christmas Day. And what was up for grabs? An amazing theme weekend at the Alton Towers resort this winter, PLUS family tickets to the theme park when the park reopens in March 2014, PLUS 2 fun and practical Trunki suitcases and 2 Trunki Snoozihedz - snuggly characters that turn into pillows and fleecy blankets.

We absolutely loved looking at all your cute entries, have a flick through the pics you sent us, see our winner and if your little one made the gallery! Please note this competition is now closed.