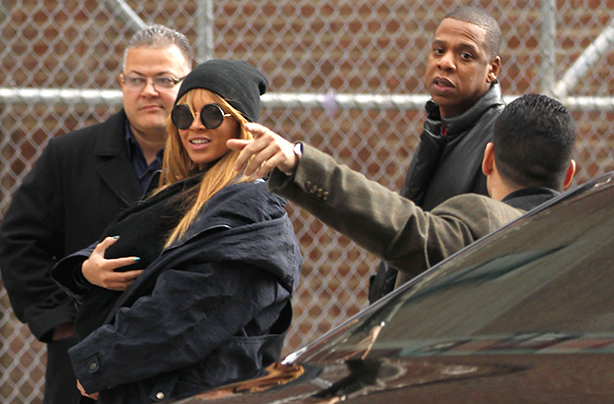 The whole Carter clan: February 2012
One of the few pictures of the full Carter family altogether was taken when little Blue Ivy was only a month old. Beyonce protected her new baby from the prying eyes of the paparazzi while Jay Z looks on.

Security - as ever with the Carters around - was tight, but the couple look happier than ever with their tiny baby.