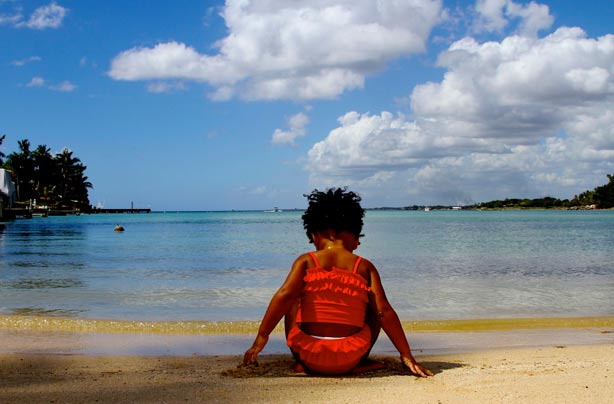 Beach baby Blue: February 2014
Beyonce always manages to take such beautiful pictures of little Blue (although we suppose jetting around the world to gorgeous beach locations helps somewhat!). Here she is playing on the beach in a cute little two-piece swimsuit.

Never before have we been so jealous of a 2-year-old.