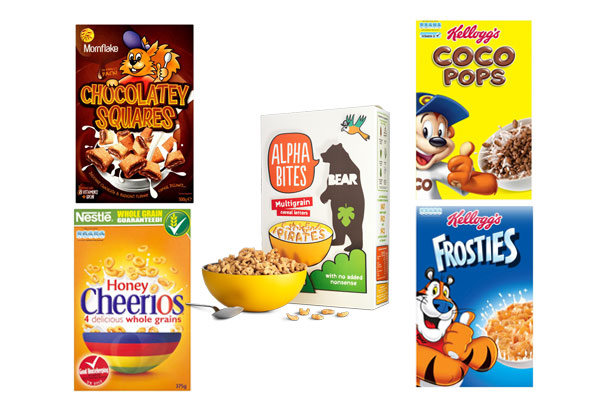 Most sugar-packed kids' cereals
It's supposed to be the most important meal of the day, but all too often, our kids are starting the day with a bowlful of sugar-packed cereal.
In fact, a recent report from Public Health Liverpool has highlighted the shocking amount of sugar in an average portion of kids' cereal, with some family favourites packing more than DOUBLE their daily allowance.
Councillor Tim Beaumont, Mayoral lead for wellbeing in the area, said of the findings: 'It is a myth that breakfast cereals are a healthy choice.'
'Some are, but most are loaded with sugar. Families simply don't realise how much is in them. Combined with other sugary snacks, drinks and chocolate bars, this is contributing to an alarming level of tooth decay and obesity in children. Dentists are having to remove teeth from children as young as five under general anaesthetic on a weekly basis.'
We've rounded up some of the most popular cereal choices on the shelves, from supermarket own makes to brand names, to give you a clearer idea of how much of the sweet stuff your child's serving actually contains. All of the nutritional information in our cereals round-up is based on a 30g bowl of cereal, which is most manufacturer's recommended serving.
It's not all bad news - cereal is a quick, simple, and relatively cheap food, and if it's your usual choice for breakfast, you'll be pleased to hear that it is possible to find a box of
healthy cereal.
However, it's important to stay informed and aware of the sometimes lengthy ingredient lists, so that you can navigate the added sweetener that's lurking in many go-to options.
Click through the gallery to find out which children's cereals are the best and the worst in terms of sugar content - we think some of the results might surprise you...