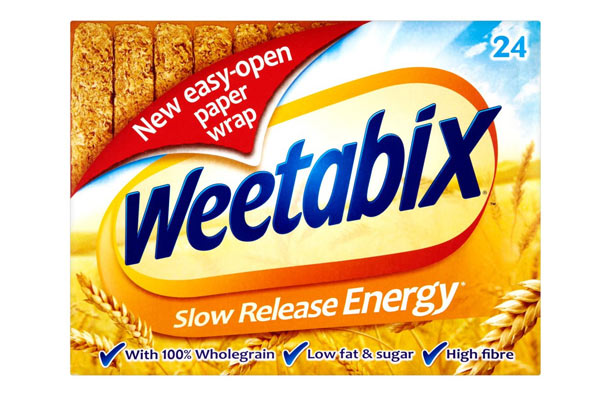 Weetabix
Great news! Good, old-fashioned Weetabix have only got 1.36g of sugar per serving. They are also low in sat fats and what's even better is that kids love them. As with most cereals you can jazz them up a bit with some fruit - although this of course increases the sugar levels. But even adding half a banana (6g sugar) won't come close to matching the sugar conent of lots of these cereals.

Carbs: 20.56g
Fibre: 3 g
Cals: 107 kcal

Fat: 0.64g
Saturated fat: 0.16g

Sugar: 1.36g lowest in sugar!

Salt: 0.16g

Weight: 24 x 18g

Price: £2.39 at Tesco

Where to next?