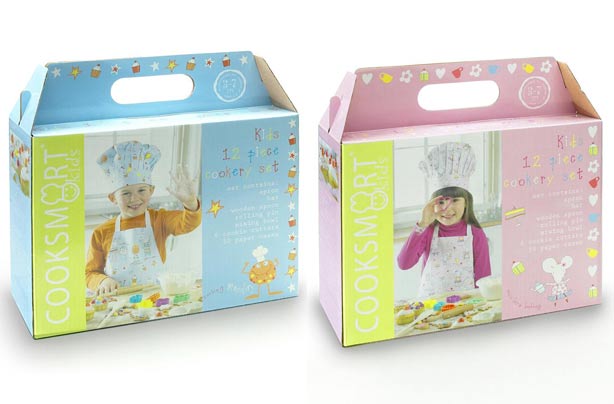 Cooksmart Kids baking sets from Hobbycraft
The prize:
Two Cooksmart Kids chef sets from Hobbycraft - one blue set, one pink set, worth £15 each. Inside each set is a 100 per cent cotton apron, a matching hat, a wooden spoon, rolling pin, mixing bowl, 6 assorted cookie cutters and a packet of paper cake cases.
With 79 stores nationwide and an online shop, a typical Hobbycraft store sells more than 35,000 arts and crafts products for 250 creative activities, from art, baking, home craft, jewellery making, knitting, sewing, kids' crafts and model making, to accessories for weddings, celebrations and much more.
For more info, visit
hobbycraft.co.uk
Enter now