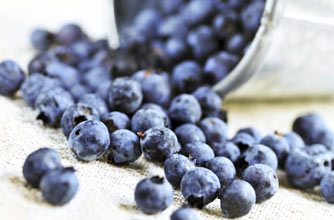 Blueberries - obesity fighting
Studies have proven that blueberries help to reduce visceral 'toxic' belly fat - a type of fat which is linked to obesity, high blood pressure and diabetes.

Good enough reasons for us all to be eating more blueberries, but especially for growing little ones.

Blueberries are soft and sweet, (and therefore perfect for even tiny mouths), and easy to sprinkle on to breakfasts, puddings or put into lunchboxes.