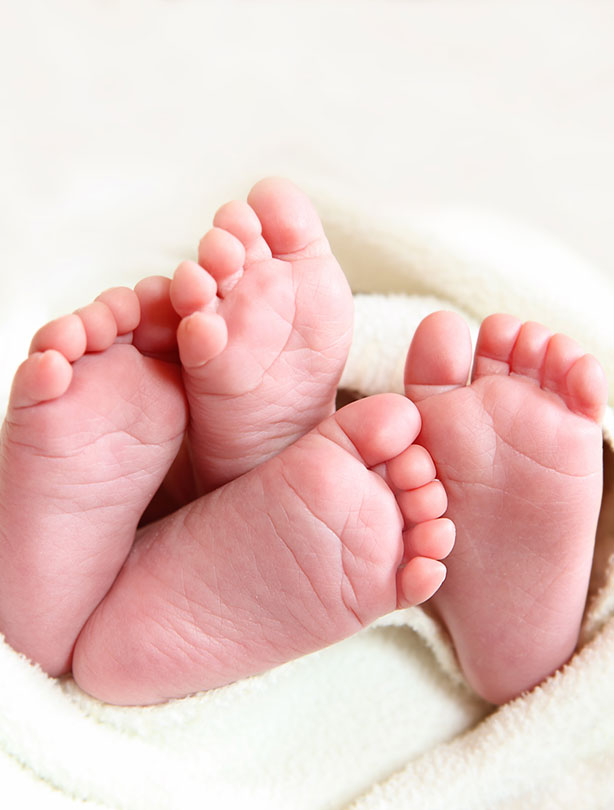 Celebrities with twins
Is it just us, or do a surprising amount of celebrity parents have twins in their families?

From Julia Roberts to Celine Dion, Puff Daddy to Robert De Niro and of course, Brangelina, these famous faces have all welcomed twins at some point - and in the very rare case of tennis star Roger Federer, more than one set!

Some of these celebs even had multiples before they were famous (or in the early stages of their careers), so you might not even know them as a parent of twins. However, like all mums of dads of twins, behind the scenes they've got their hands full with double the joy - or should that be double the trouble?

One of our favourite things to do when we hear of the arrival of twins is to see which baby names the parents have chosen, and see just how well they fit together. There are some lovely examples in this collection, from Ricky Martin's sons Matteo and Valentino to more unusual choices like Julia Bradbury's girls Xanthe and Zena. And boy-girl duos can be even more interesting - who could forget Mariah Carey's little cuties, Moroccan and Monroe, or Tilda Swinton's pair, Xavier and Honor?

Some of these children were born after having IVF or via a surrogate whilst others were naturally conceived, and some are identical and others are fraternal, but they all have one thing in common - their mothers and fathers are certainly being kept on their toes by their sizeable broods!

Whether you're a parent of twins yourself or just curious about which stars have had multiple babies, have a flick through our round up of celebs with twins to find out who's got twice the fun in their families?

Which of these celebrity twin baby names are your favourite? Leave us a comment below and let us know your thoughts!