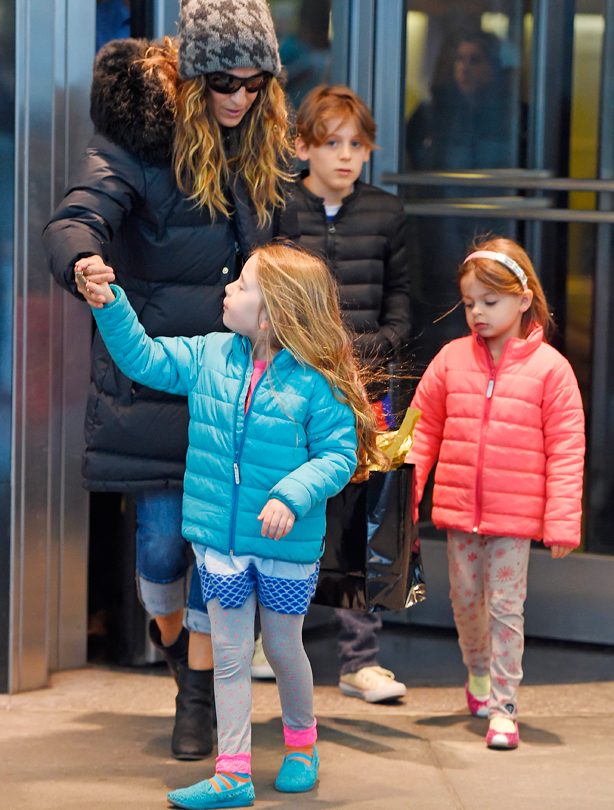 Sarah Jessica Parker, Tabitha and Marion
Aww, haven't Sarah Jessica Parker and Matthew Broderick's twin girls grown up?

The non-identical pair, whose full names are Marion Loretta Elwell and Tabitha Hodge, were born via a surrogate mother in June 2009. In case you're wondering, Tabitha is wearing the pink coat, and Marion is in blue!

Sarah and Matthew also have an elder son called James, and the family can often be spotted out and about together around New York.