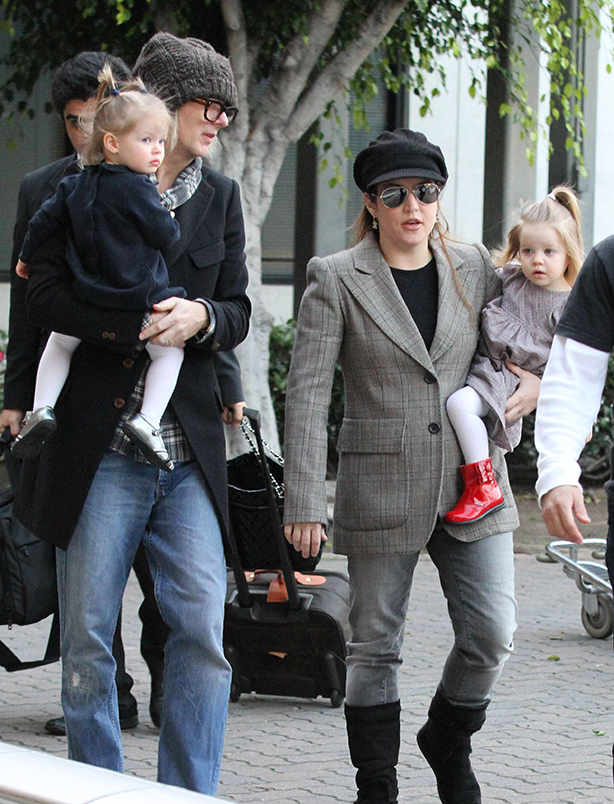 Lisa Marie Presley: Finley and Harper
It would seem twins run strongly in the Presley family. Elvis himself was a twin, although his brother was stillborn, and his wife Priscilla had twin brothers.

It wasn't surprising then, when Lisa Marie Presley gave birth to twins on October 7, 2008 via Caesarean. Harper Vivienne Ann and Finley Aaron Love weighed 5lbs 2oz and 5lb 15oz respectively.