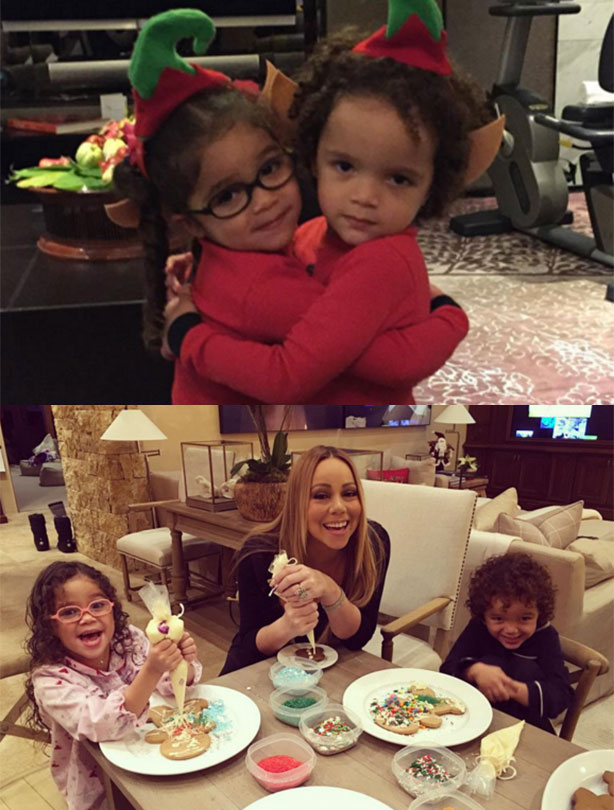 Mariah Carey, with Monroe and Moroccan
Mariah Carey has been busy snapping adorably festive pictures of her twins this season.

The 45-year-old mum to four-and-a-half-year-old twins Monroe and Moroccan posted a picture of her family at home, getting down to important holiday business, like decorating biscuits. Along with the picture the diva wrote, '#CountdownToChristmas #GingerbreadCreations #FamilyFunTime #MerryChristmas'

And the snap wasn't the only Christmas gift to her nearly 3-million strong Instagram following. She posted another festive picture, earlier in the week, of little Monroe and Moroccan looking every bit the cheeky little elves, saying 'My little elves 🎄🎁✨ #comeon #rocnroe'.

With all this wholesome family fun, we wonder whether all she wants for Christmas has changed this year...