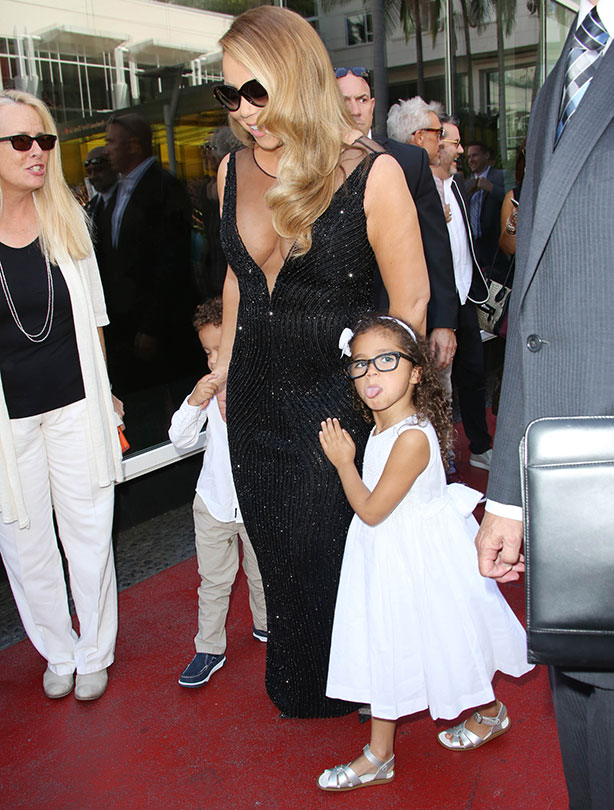 Mariah Carey: Moroccan and Monroe
Mariah and ex-husband Nick Cannon had 'Roc' and 'Roe', as they call them, in April 2011.

The name Monroe is said to be named after film star Marilyn Monroe, while Moroccan's name was taken from the Eastern-inspired room in which Nick proposed.

Although the couple separated in 2014, they remain close friends and are still pictured doing things with the kids as a family.