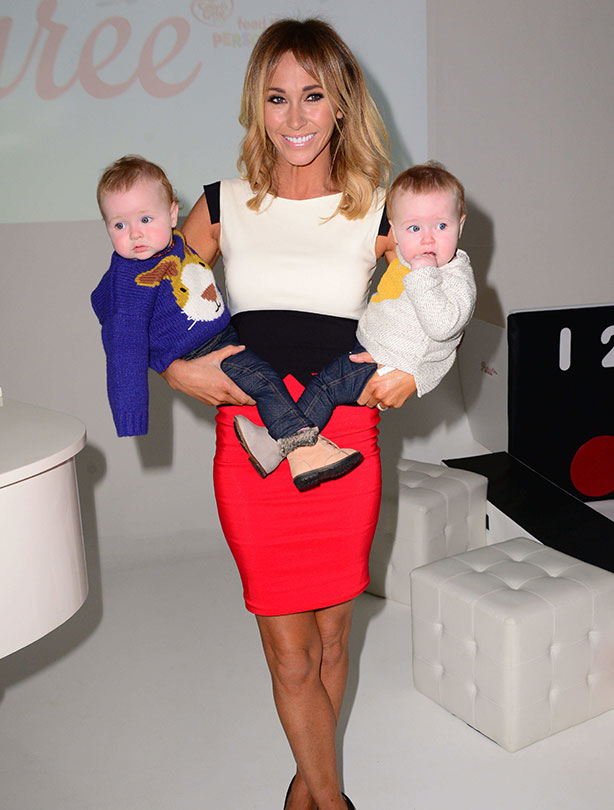 Jenny Frost: Nico and Blake
Former Atomic Kitten Jenny gave birth to twin daughters Nico and Blake in January 2013, after a difficult pregnancy and going into labour early.

She told Mother & Baby magazine that the best thing about having twins is how her girls interact with each other.

'Sometimes they'll be sitting together, just look at each other and burst out laughing!' she said.