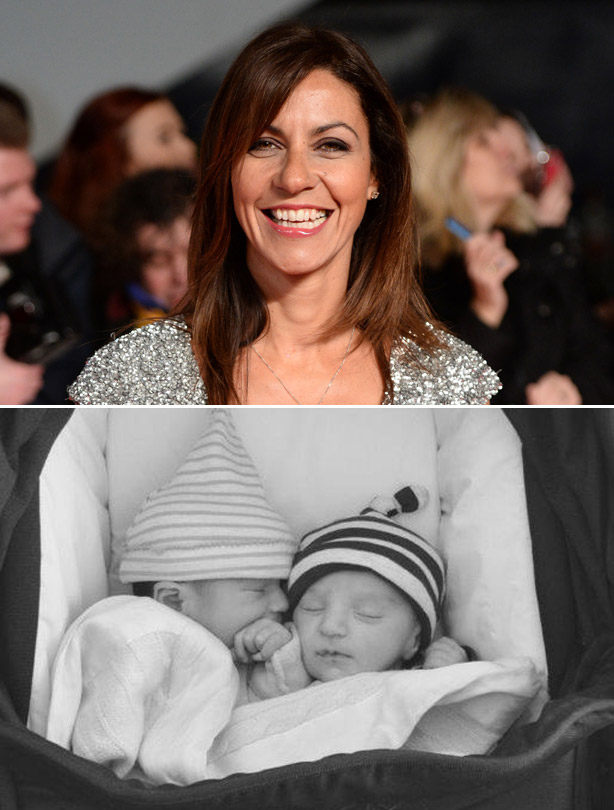 Julia Bradbury, Xanthe and Zena
Lovely former Countryfile presenter, Julia Bradbury, gave birth to twin girls, Xanthe and Zena, in March 2015.
Already a mum to Zephyrus, born 2011, the presenter talked openly about her difficulties falling pregnant after being treated for endometriosis years earlier. The twins were conceived via IVF when Julia was 44 - good on her!
The star shared this gorgeous photo of the two of them in their pram, looking like adorable little elves with their pointy hats! She wrote to her Twitter followers:
'2 chicks in the buggy but not for long! @iCandyworld #doublebuggy #doublethelove'
The twins have just turned three months old.
Image: Twitter/Julia Bradbury