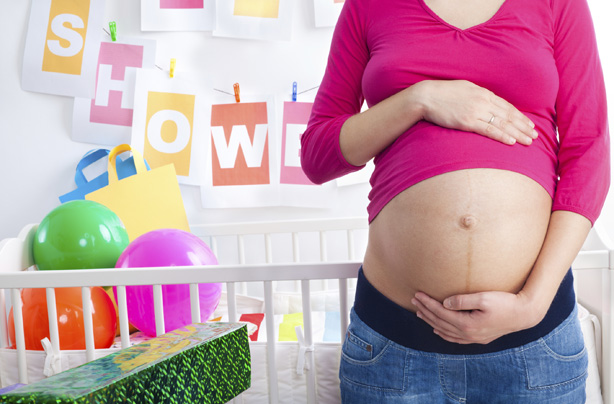 The best baby shower games
Baby showers have traditionally been a bit of an American thing, but it looks like more and more of you are hosting your own.

Yeah, they're a little bit cheesy at times and there's an awful lot of baby talk, but there's usually good company, lots of girly chit-chat, and some fun to be had. And hopefully some cake. (If we had anything to do with it, there would be lots of cake...)

If you're hosting a baby shower, try to shift the focus from giving lots of presents to making sure it's more about having some fun. That way the mum-to-be can feel comfortable and relaxed and see all her friends in one place and it doesn't end up costing everyone a fortune in nappy cakes and newborn outfits that they'll outgrow in a matter of seconds.

Baby shower games should definitely be a part of the big celebration, but it's often hard to find ideas that aren't too cringe-worthy, and something that everyone can take part in (one of the many reasons why being a baby shower host is no mean feat!)

We've found 15 baby shower games that we reckon are fun, cheap to play and will distract a probably very large and fed up pregnant lady from the boredom of waiting for her labour to start. They're a fab way for guests who don't know each other to break the ice and start bonding as well.

From baby food taste-testing to Jelly Baby ice cubes, these baby shower games are bound to have you all in stitches - and make for great photo opportunities too! Don't forget to pick up an album or create a hashtag so mum can treasure the snaps forever.

What do you think to baby showers? Love them or hate them? Let us know in a comment below!