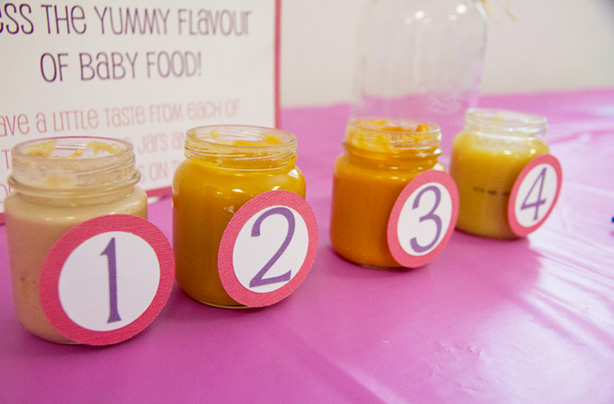 Baby food taste test
Remove the labels of some baby food pots and replace them with sticky labels A, B, C etc. and make sure you keep a note somewhere of which is in each jar. Give all your guests a spoon, pen and paper and ask them all to come and try the food and guess what flavours there are.
You could do a starter, main and pudding format. Ask them to write down their guesses with the corresponding letter, eg: A = shepherds pie. The winner is whoever guesses correctly (or closest!).
Image:
A Little Of Everything